SoundCloud is an online service for creating, listening and sharing mp3 music tracks, songs or audio. All the sound tracks are in MP3 format and there is a download option for few of the soundtracks(for which owner had set track as downloadable) in SoundCloud, but you can not download other than those MP3 tracks from SoundCloud.
How to Download SoundCloud MP3 music tracks.
iVideoMate Video Downloader is the very good SoundCloud downloader for you to download any MP3 music/songs track from SoundCloud. It is very simple to use, you don't need to install any software/plugins and no java is required.
The correct way to download any track from SoundCloud is to get its link/URL. Most people do the mistake in getting its actual URL and ends up getting error. The main thing for you to do is get the correct URL of the SoundCloud MP3 track and rest will be done by our iVideoMate soundcloud downloader. In this article, I'm going to show you how to download songs from SoundCloud as MP3 files.
How to Download SoundCloud songs with iVideoMate video downloader?
Step 1. If you do not have iVideoMate Video Downloader installed, you can download and install it from here. Once you've downloaded it, run the installer by double-clicking the downloaded file. It is compatible with Windows.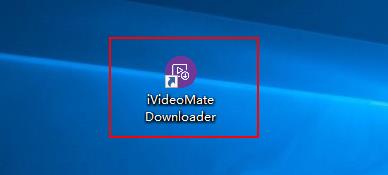 Step 2. Get the url/link of soundcloud track
To get the SoundCloud track's URL, right click on it and copy the link address,
or open the music track or song in the new tab and copy it from address bar of your browser.
Step 3. Go back to iVideoMate Video downloader and Click the "Paste URL" button.
Step 4. Then start downloading from soundcloud. After the download is complete, you can find the mp3 track you downloaded on the "Complete" tab.
---
Quick Questions & Solutions
1.How do I download Soundcloud tracks to my Iphone?
You must need "Free Music Download app" & in that Tap the Share button and Tap the Download button. To make this app a music player you can actually use, there's a playlist feature as well. You can add a song to a playlist using the Share button. Go to the Files section to view your downloaded songs.
2.How much does it cost to use Soundcloud?
SoundCloud Pro comes in two tiers: SoundCloud Pro and SoundCloud Pro Unlimited. The Pro service costs users $7 per month, while the Pro Unlimited service costs $15 per month.
3.How do you make an account on Soundcloud?
Go to www.soundcloud.com and click the orange "Sign-up" button on the top right corner of your screen.
Choose your favorite kinds of music and audio.
Verify your account.
4.Can you listen to music offline on Soundcloud?
To make individual playlists available for offline listening, open the playlist and click the save offline button next to the Likes button. You'll see how many tracks are left to save for offline listening in the orange progress bar on the bottom of your screen on iOS, or in the pull-down menu on Android.