There must be a very few people who don't listen to music. Personally, music is my life. Do you love music? If the answer is yes, you must be able to find a way to enjoy your favorite music anytime anywhere. What application do you use to listen to music on your desktop? Are you a user of SoundCloud? Finally, some excellent programmers couldn't bear this problem any more, so they decided to develop their own desktop programs. Next, I will introduce these six different products one by one. Here, each of the six products has its own final choice.
Free SoundCloud Player on win/mac
Auryo
A SoundCloud app which integrates into your desktop. Never do you have to switch and find your browser tab again. With these native desktop integrations, you'll be listening to SoundCloud while being more productive.
Important Features of Auryo:
Available free download and installation on Windows, Mac, and Linux operating systems.
Electron-based desktop app.
New music discovery option.
Option to add music to the playlist.
Allows to follow or unfollow artists.
Provides with options to like and share tracks.
Supports and integrates MPRIS and Media key.
Option to follow or unfollow accounts.
Allows reading user comments.
Offers outstanding sound quality.
---
SoundNode
Soundnode, An opensource SoundCloud app for desktop. Built with Electron, Angular.js and Soundcloud API.
Be aware that Soundnode relies on Soundcloud API which only allows third party apps to play 15 thousand tracks daily. When the rate limit is reached all users are blocked from playing/streaming tracks. The stream will be re-enable one day after (at the same time) streams were blocked.
Features
No need to install
Native media keyboard shortcuts
Search for new songs
Easy navigation
Listen to songs from your Stream, Likes, Tracks, Following or Playlists
Like songs and save to your liked playlist
Full playlist feature
Follow/Unfollow users
sound of user:
"The best Soundcloud app I've come across so far. Love it!"
"I have been waiting for this forever. I wish Soundcloud had done it already."
"Wow, this has a great deal of polish. Feels responsive, fast. Design is fantastic (do I see a little spotify inspiration going on?). Great work."
"I dreamt about this since a long time. So glad it's existing :) Thanks @weblancaster. Will use it A LOT in the next few days!!"
"Looks good! It would be great if we can play 'playlists' from other people (people that you follow). Thanks"
---
DaftCloud
DaftCloud is a free and wonderful designed SoundCloud App for macOS. Dive into SoundCloud and enjoy the best tunes right on your Mac. So checkout the first version!
Btw I made this because I hate Electron :) I also hate the Icon. If anyone wants to contribute one ... <3
P.S.: The App is now available in the AppStore.
sound of user:
"Wow, this is a beautifully designed app that completely fits SoundCloud's style, so props. Aside from the improvements you've already suggested, I'd recommend having it so the "Play" button shows when the song is paused and the pause button shows when the song is playing as aside from the opposite way it currently is. I'll definitely be using this app in place of the site from now on, though :)" - joshua
"Unfortunately I'm still in review in the App Store. Not sure what I will do next with the App, but I welcome feedback. I will probably built in better playback queuing (queue track up next) and better Soundcontrol (AirPlay, 2x support, maybe EQ)." - Dennis
"This is really great work, excited to see it evolve over time! Would love the ability to see stats" -Kenndey
---
then you can play offline with you love local player, for example foobar 2000, winmp3, media player, itunes.
Use iVideoMate soundcloud downloader
Support free downloading songs from more than 1,000 websites without any advertisements interrupting.
Download Niconico or other online videos to MP4, WebM, and 3GP in 144p, 240p, 360p, 720p, 1080p, 2K, 4K, 8k quality.
Provide audio quality such as 64kbps, 96kbps, 128kbps, 256kbps, and 320kbps.
Step 1. If you do not have iVideoMate songs Downloader installed, you can download and install it from here. Once you've downloaded it, run the installer by double-clicking the downloaded file. It is compatible with Windows.
Step 2. Launch iVideoMate soundcloud Downloader.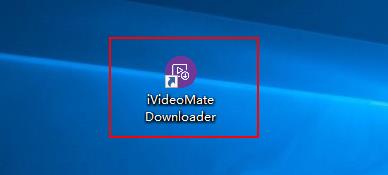 Step 3. Go to the soundcloud songs you want to download and get the link. Copy the link in the address bar.
Step 4. Go back to iVideoMate soundcloud downloader and Click the "Paste URL" button .
Step 5. Then after wait the Analysis complete, you can find the videos all in soundcloud on the "select download " listbox.
Step 6. After All URLS added in the tasks list, all tasks will start download process.
Step 7. After one task download finished. the task will disapper in list "Downloaded Page" and join in the downloaded soundcloud group.