Ustream is a web-based source of live streaming of video on demand and hosting services. Ustream allows users to broadcast video LIVE to the world from a computer, mobile, or iPhone within moments, or watch hundreds of shows from News to Entertainment to celebrities anytime. It is entirely different from the other simple video on demand or video sharing and streaming platform. It is basically a hosting based service that in addition to showing the video on demands, allow its visitors to host and publish their videos and movies based content through the online video hosting system of the Ustream. Currently it is offering its services to broadcasters, teams and marketers. All these users can equally explore and enjoy the hosting services of the Ustream. In addition to a free trial plan that requires no credit card, there are two paid plans of Ustream as well. First one price range from $99 to $999. However, the second one is custom plan and requires calling at Ustream.
With Ustream, Inc. off the market, what live streaming video services remain for consumers and small businesses alike?
Ustream alternatives
YouTube may be the last thing on your mind when looking for a live streaming service, but the feature to live stream has been around since 2011. To get started, just go to https://www.youtube.com/live_dashboard_splash to setup a live streaming account. A user will need to provide a phone number, which YouTube will use to verify the user's account.
Once the account is setup, the user will be provided with a link that can be used to publicly host streams. From here, users can start streaming game play, news, music, sports, tutorials or just about anything a user wants to share with the rest of the world. The service also allows live streamers to interact with their audience as well as customize audio/video, monetize the show with ads, make a highlight reel, and more.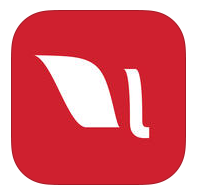 Livestream LLC allows users to either watch or broadcast live stream videos. Users can watch live local news, sports, music, conferences and other events from all over the globe.
Users can broadcast live from their smartphone, tablet, connected cameras, laptop or computer and also watch live video feeds by accessing the service from Livestream.com or Livestream apps.
Send a link via Facebook, Twitter, text message or email to invite friends to watch live, and even interact with viewers via Livestream's built-in chat. Users can follow people on Livestream and get notified when their doing a live video stream as well as use iOS and Android devices as well as a Roku, Inc. set top box to watch live streams.
Formerly called Justin.tv, Twitch (Twitch Interactive, Inc.) has now grown as the world's leading social video platform and community for gamers. It is home to 1.7 million unique broadcasters per month and over 100 million community spectators gather to watch and talk about video games.
Twitch caters to game developers, publishers, media outlets, events, casual content creators, and the entire esports scene. Twitch offers an app for iOS and Android, which users can use to watch live streams or video on demand as well as chat with other gamers. Users can also use Chromecast to send live streams from their mobile device to the big screen. Twitch users can use Nvidia Shield, Xbox One, PlayStation 4, or Xbox 360 to broadcast games.
Bambuser AB offers different tiers that cater to different live streaming needs, from a free personal account to other tiers that offer varying viewing hours and audience reach, as well as player and page customization. If you're an app developer for iOS or Android, you can use Bambuser's Iris platform which allows live broadcast videos to integrated in your mobile app.
available to celebrities so they can share their daily activities with their fans. Before the year ended, the live streaming feature began rolling out to more users.
Streamup is the name of an online video streaming website that allows the users to watch and stream live video. The best about Streamup is that it allows the users to access free content without creating any account. Streamup is the platform of various channels. The other thing about Streamup is that here the users can create their own channels and can chat with other views and users as well. Streamup is surely a very simple and user friendly way to live stream of the interactive shows or lives events. The best above all it is a free broadcasting service that requires only creation of an account. You can also start via login with Facebook or Twitter account. If you want to enjoy the live broadcasting and real time chatting at one platform then simply use the online and real time live broadcasting system of the Streamup. The application of Streamup is also available for the iPhone and Android smartphone. You can also enjoy the all features and function of Streamup from by using this app in one of your smartphone. In addition to going live and entertaining your audience you can also earn money by using the Streamup. Earning in not sense of any promotional or referral scheme by the Streamup. The live broadcasting service of enable its registered users to reward good shows so that they can make some money against live broadcasting and entertaining the masses. If you are a simply a viewer then features like watching, chatting and sharing are for you.
Using Live is as easy as updating one's status. Tap on Update Status then tap on the Live Video Icon. Users can write a short description of the stream as well as choose who can watch the live stream. While live streaming, users can see who are tuned in, the number of live viewers as well as real-time comments. Unless the Live video is deleted, it will automatically be uploaded to a user's Facebook Timeline. Facebook users will see videos from friends and public figures they follow on their News Feed, and if they like the live stream, they can hit the subscribe button so they get alerted when a new video is being broadcast.
Freedocast is an Asian based broadcasting service to cover the live events. You will be provided with full set of tools to cover the broadcasting of live events by yourself. By providing the application for the smartphone, Freedocast has made the process of live broadcasting very simple and effective. Now you can show your creative skills or share your voice to masses within a go. It is up to you whether you want to use the Freedocast for audio broadcasting or video broadcasting; Freedocast will provide you both options to broadcast your content as you want. In addition to broadcasting own live events, you can also explore for what your friends are sharing over Freedocast. The Find Broadcasts Around You feature of this live broadcasting platform will make you able to keep yourself update with what people around you are saying about their selves. That is the way of working of Freedocast to deliver the all possible solutions to its users. The data available at Freedocast is arranged into specified categories so that you can find the new broadcasts easily.
For its advanced broadcasting and streaming features, Vaughn Live can be said as one of the largest live streaming websites over the world of internet. All you required to create an account first to start with exploring and live broadcasting service of the Vaughn Live. Account is available for free. The terms and conditions of Vaughn Live regarding live broadcasting are tough so you are advised to familiar yourself with these before starting with Vaughn Live. The two things are best about this service; first it is free with all its functions and secondly it doesn't require any software to cast the content. It has its own integrated cast system named MvnCaster. You are required to click on the Go Live Now and the live broadcasting will start instantly. For the information of the readers, they must use the strong internet connection to minimize the delay on cast. Normal delay is from two to five seconds. However, in case of low speed internet connection this delay can be even longer depending on the PC and internet connection. Well rest of the features you can explore during the live broadcasting with Vaughn Live.