Some people prefer to watch hudl sports video(football, basketball, soccer..) online, but there are several troubles they may face during viewing. Firstly, advertisements can't be skipped before the video content is played unless you are a premium user. Long-time buffering, even interruption for poor network may happen sometimes. Besides, a lot of traffic cost should be paid when playing Hudl video online on mobiles if there is no WiFi, for example, on the bus, subway or train.
So this artical will intro you tow method to download hudl sports video (include highlight), then you can watch offline and edit it on locacl.
Our recommend method: Use iVideo Hudl highlights video downloader
Use iVideoMate Hudl Highlights downloader
Support free downloading videos from more than 1,000 websites without any advertisements interrupting.
Download Niconico or other online videos to MP4, WebM, and 3GP in 144p, 240p, 360p, 720p, 1080p, 2K, 4K, 8k quality.
Provide audio quality such as 64kbps, 96kbps, 128kbps, 256kbps, and 320kbps.
Step 1. If you do not have iVideoMate Video Downloader installed, you can download and install it from here. Once you've downloaded it, run the installer by double-clicking the downloaded file. It is compatible with Windows.
Step 2. Launch iVideoMate Video Downloader.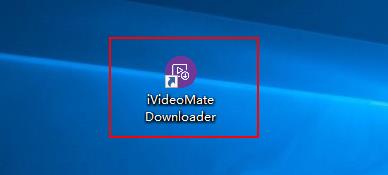 Step 3. Go to the Hudl Highlights video you want to download and get the link. Copy the link in the address bar.
Step 4. Go back to iVideoMate Video downloader and Click the "Paste URL" button .
Step 5. Then after wait the Analysis complete, you can find the videos all in Hudl Highlights on the "select download " listbox.
Step 6. After All URLS added in the tasks list, all tasks will start download process.
Step 7. After one task download finished. the task will disapper in list "Downloaded Page" and join in the downloaded Hudl Highlights group.
Click here to start downloading Videos from Hudl Highlights .
offical method : you should pay ($29) for each one!!!
Frist you should order the highlight
1.Log in to Hudl, hov­er over your name and click Your Highlights.
2.Click on the high­light you'd like to order.
3.Click Order Season Highlights.
4.Choose one of the fol­low­ing options:
DVD + Download ($29)
DVD Only ($25)
Download Only ($9)
6.Complete the required fields. Download orders will be sent to the email address pro­vid­ed under Billing Information.

7.Click Order to com­plete your order.
---
Tips:
For orders includ­ing DVDs, please allow 2 – 3 days for pro­cess­ing and 5 – 7 days for shipping.
Downloads will be sent to the email address pro­vid­ed under Billing Information with­in a few hours of the order. If you don't receive your order with­in that time frame, check your junk or spam folders.
---
second you can download you order video
1.Hover over the video or playlist you'd like to down­load and click Details.
2.Find the video or playlist you'd like to down­load, click its action menu and select Details.
3.Select Download Now to start your down­load imme­di­ate­ly, or Email Download Link to receive an email with the down­load link.
4.Open the email and click the down­load link. Your video will open in your Downloads folder.