Can you download Veoh videos without the player?
Yes, you can. With the Veoh video downloader introduced in this guide, you can get videos from Veoh to your computer or mobile devices like iPhone and iPad with convert to to MP4, MOV, AVI file formats.
I am deeply touched by a Veoh family movie and I want to download it and transfer it to my husband to watch. However, after trying some times, I still do not know how to download it and I even can not find the Download button. Can you help me with this Veoh movie downloading?
No matter how many times you tried to download Veoh movies, you will fail in the end, because Veoh does not support movie downloading. But methods are still developed to download Veoh movies. Now the following article just introduces a professional Veoh downloader - ividemate veoh download to help users to download Veoh movies.
---
Use iVideoMate Veoh downloader
Support free downloading videos from more than 1,000 websites without any advertisements interrupting.
Download Niconico or other online videos to MP4, WebM, and 3GP in 144p, 240p, 360p, 720p, 1080p, 2K, 4K, 8k quality.
Provide audio quality such as 64kbps, 96kbps, 128kbps, 256kbps, and 320kbps.
Step 1. If you do not have iVideoMate Video Downloader installed, you can download and install it from here. Once you've downloaded it, run the installer by double-clicking the downloaded file. It is compatible with Windows.
Step 2. Launch iVideoMate Video Downloader.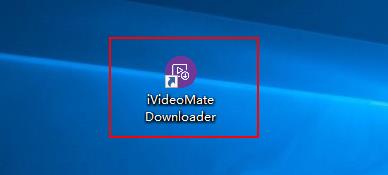 Step 3. Go to the Veoh video you want to download and get the link. Copy the link in the address bar.
Step 4. Go back to iVideoMate Video downloader and Click the "Paste URL" button .
Step 5. Then after wait the Analysis complete, you can find the videos all in Veoh on the "select download " listbox.
Step 6. After All URLS added in the tasks list, all tasks will start download process.
Step 7. After one task download finished. the task will disapper in list "Downloaded Page" and join in the downloaded Veoh group.
Click here to start downloading Videos from Veoh .
---
infos: popular search clips on veoh
spirited away on veoh
This group is about the animated story written by Hayao Miyazaki like Spirited Away, Princess Momonoke, Castle in the Sky, Kiki's Delivery Service, My Neighbor Totoro, Castle of Cagliostro, The Girl Who Leapt Through Time and more. Come many/invite friends/add topics/ videos.

graffiti on veoh

princess mononoke on veoh

hindi movies on veoh

[A large number of hindi movie collections]http://ll-appserver.veoh.com/groups/AsianFavs

22 jump street on veoh

22 Jump Street is a 2014 American buddy cop action comedy film directed by Phil Lord and Christopher Miller, written by Jonah Hill, Michael Bacall, Oren Uziel and Rodney Rothman and produced by and starring Hill and Channing Tatum. Ice Cube, Peter Stormare, Jillian Bell, Amber Stevens West and Wyatt Russell also star.