Video downloading is a frequent task performed by PC users. There are many reasons people download videos. The majority want to download videos for watching on various devices when they are offline. If you search how to download videos from Streamago in SQ, HD and Full HD quality and in MP4, 3GP, WEBM or other formats, you will surely be satisfied by our solution. iVideoMate Video Downloader provides you with the best tool you need to do the job. Download all the videos you want with the simple and smart video downloader!
How to download from Streamango?
Srearmango video download is possible and accessible if you respect the order of the following steps.
With iVideoMate Video Downloader, you're able to download videos or extract audio from mixcloud, SoundCloud, YouTube, Facebook, Netflix, Vimeo, CBS, Twitter, Dailymotion, Lynda etc. You can Copy and paste a single video URL to the iVideoMate video downloader to start downloading. Detailed guide on how to download videos.
Download HD Video from Streamango, mixcloud, SoundCloud, YouTube, Dailymotion, Facebook, Twitter, and more
Download YouTube to MP3 directly in high quality.
Download HD video song and audio tracks from YouTube and other sites.
Download YouTube/Lynda playlist in one click
Build your video library downloaded videos

Step 1. If you do not have iVideoMate Video Downloader installed, you can download and install it from here. Once you've downloaded it, run the installer by double-clicking the downloaded file. It is compatible with Windows.
Step 2. Launch iVideoMate Video Downloader.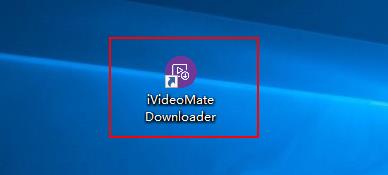 Step 3. Go to the Streamango video you want to download and get the link. Copy the link in the address bar.
Step 3. Go back to iVideoMate Video downloader and Click the "Paste URL" button .
Step 4. Then start downloading from Streamango . After the download is complete, you can find the video you downloaded on the "Complete" tab.
QDownloader is an online tool that allows you download streamango videos at the best quality.
Asides downloading from this particular site, QDownloader support downloads of videos from over 800 websites including YouTube, Facebook, Instagram, Vimeo, Liveleak, BiliBili.
Using the online tool is super easy. Simply copy the movie link from the address bar and paste into box with the inscription "Enter the video's link…" and hit the download button.
9xBuddy is another tool that works in downloading movies and TV shows from these sort of websites. I personally have tried this tool and it indeed worked fine. However, when downloading the second act movie, no download size was displayed until the download was complete.
Aside downloading movies and TV shows from streamango, 9xBuddy can download from other sites including 2target.net, Dizibox.pw, boyfriendtv.com, myvidstream.net, facebook, dailymotion, YouTube and a whole lot more.
9xbuddy has got a shortcut for easy downloads. Simply input 9xbud.com/ before the video URL and hit enter. The tool will deliver the download link. It's actually that simple.
Tubeoffline is an household name when it comes to video downloads. With the tool, you can download and save videos from different sources online.
Just like other sites mentioned, Tubeoffline supports downloads from a lot of sources including reddit, buzzfeed, GoGoanime, Twitter and a whole lot more. Being able to download audio files from soundcloud is also doable.
To use tubeoffline tool, simply copy and paste the video URL into the video URL box and select the Get Video option. You can also select the video quality or convert the mp4 video file to FLV, AVI, MWV or MP3 before download.
TubeNinja is another online tool that allows you download videos from different sources. The online tool even prides as the best video downloads online.
Tubeninja can download files from different sources including popular platforms like YouTube, Faebook, Instagram, msn, Tumblr, Imgur. Music files from sources like soundcloud, npr.org, hotnewhiphop, tunein, MixCloud and a whole lot more can be downloaded using the tool. Videos from adult sites ain't left out.
Downloading using tubeninja is as easy as pasting the URL from any of those sources and pasting in into the box and thereafter, selecting the download option.
Amoyshare is another tool that works in downloading streamango movies and TV shows online. The tool not only download these files, but can also be used in converting these files.
Using Amoyshare, you can convert mp4 videos to mp3 files. Using the online tool is also simple. Simply paste the video URL in the box provided and hit the enter key. When the video file and extension is presented, click on the extension file to begin the download.