Many a time you like a video and think of downloading the video and storing it as MP3, but you fail to do so. We find many interesting videos on Metacafe which is actually a repository of all kinds of videos. But downloading the Metacafe videos and storing them as MP3 requires some tools. It is very important to be equipped with the proper tools to be able to download the Metacafe videos or convert the videos to MP3. There are so many downloaders and converters in the market, but don't know which one is better. Here are some of the tools which can be used while downloading/converting Metacafe videos to MP3.
Support free downloading videos from more than 1,000 websites without any advertisements interrupting.
Download Niconico or other online videos to MP4, WebM, and 3GP in 144p, 240p, 360p, 720p, 1080p, 2K, 4K, 8k quality.
Provide audio quality such as 64kbps, 96kbps, 128kbps, 256kbps, and 320kbps.
Step 1. If you do not have iVideoMate Video Downloader installed, you can download and install it from here. Once you've downloaded it, run the installer by double-clicking the downloaded file. It is compatible with Windows.
Step 2. Launch iVideoMate Video Downloader.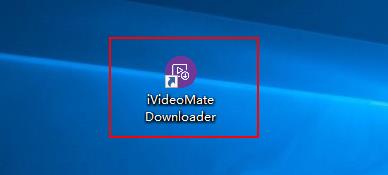 Step 3. Go to the metacafe video you want to download and get the link. Copy the link in the address bar.
Step 4. Go back to iVideoMate Video downloader and Click the "Paste URL" button .
Step 5. Then after wait the Analysis complete, you can find the videos all in metacafe on the "select download " listbox.
Step 6. After All URLS added in the tasks list, all tasks will start download process.
Step 7. After one task download finished. the task will disapper in list "Downloaded Page" and join in the downloaded metacafe group.
Click here to start downloading Videos from metacafe .
You should still download Metacafe video by iVideoMate MetaCafe downloader, then you can import the video to RealPlayer to conveter.
RealPlayer is more than a video player; it's also a video converter. You can use RealPlayer to do more with the videos you love. The built-in free video converter will easily convert video to just about any video format (FLV, M4V, MP4, AVI, WMV, MPEG, and more), eliminating incompatibility issues. If you don't have time to watch a video, use the free video to MP3 converter feature to turn a video file into an audio track. It's a great way to catch up on all those TED Talks. Get started by downloading videos from your favorite sites such as YouTube, MetaCafe, metacafe, LiveLeak, Veoh, College Humor, and DailyMotion. Once you have the video saved in your RealPlayer library you can convert it to MP3 in seconds. Then, transfer it to an MP3 player or mobile device and start listening to great ideas wherever you want.
REALPLAYER MP3 CONVERTER When you download RealPlayer on your PC you can convert your favorite videos to MP3 files in seconds.
Click a video in your RealPlayer Library and click the More button in the bottom menu and choose Convert. Choose MP3 Audio, click the green Start button and the RealPlayer Converter does the rest. You can also convert videos to MP3 directly from the RealDownloader window. Just click the Convert to MP3 button when the video is finished downloading.
TubeOffline
Another usefull tools is some websites.Benefiting from its simple and intuitive interface, you can grasp its operation tricks within several glances. Fortunately,this tool is also a free web-based application which allows users to download online video without installing any programs.