Don't you hate it when you're watching some news report about a gruesome murder scene or maybe some massive cult suicide, and as they're showing you footage of the scene from an overhead helicopter, most of the parts of the scene that you really want to see are completely blurred out?
I can understand the need for discretion on national television, but still – shouldn't it be okay to have access to the raw, unedited footage of an event? Maybe it's just my fanatical belief in the freedom of information, but I believe the public should have open access to any and all information, including video footage of any news event if that footage exists.
That is why I am more than pleased to offer six websites that do offer unedited, completely raw footage of both news events you'll hear about on the evening news and some that you won't. In every case, these sites show you more footage than you'll ever see on TV.
One of the most well-known sites for accessing controversial news footage is definitely LiveLeak. Here, you'll find the gruesome aftermath of accidents, road rage incidents out of hand, and other shocking news videos you can't find anywhere else. Just be warned, the site is for 18+, and you'll need to agree to this before you enter.
If you tend to follow the most violent news stories, like bombings, international conflicts and other news events that involve violence and gore, this is definitely one of the sites you'll want to bookmark.
The News & Politics section focuses on the latest news events. Liveleakers are user-submitted "creative" videos. Must See is a collection of viral videos. And YourSay is a collection of visitor-submitted videos, usually with an opinion slant.
The first site worth mentioning is a warm-up for what's to come. The videos here will probably only be "shocking" to ultra-conservative types, but it's where you would go if you want to see things like Howard Stern making out with Matt Lauer, a crazy dog clip from America's Got Talent, Gisele Bundchen "exposing her bra" at a celebrity event, or someone getting bit by a rattlesnake.
During Hurricane Harvey, an audio clip published here revealed rescuers reporting in, "civilians are shooting looters on sight…" — God bless Texas.
Hell TV tags itself as having "Insane, Funny, Crazy Viral Videos" — based on the number of videos here that I've also seen on Facebook, I have to agree. The majority of these are more viral than they are newsy. One video shows a kayaker circled by killer whales. Another shows a slow-motion, close-up sting by a yellow jacket. Another shows "All the nasty things inside a pimple" (gross!)
---
iVideoMate Liveleak downloader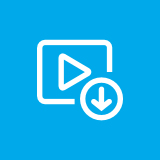 iVideoMate Video Downloader allows you to download videos from more than 10,000 video-sharing sites (explicit), including YouTube, Facebook, Netflix, Liveleak, Vevo, CBS, Twitter, Lynda , Instagram, etc.
---
If you like a wide variety of shocking video content, then Ebaum's World is really the one and only site you'll want to bookmark. The video section includes everything from news events (like the Utah nurse getting violently arrested), or more random viral and shocking videos (like a student throwing a tantrum after her teacher takes away her fake ID).
You really never know what to expect when you visit the video area at Ebaum's World, and that's what makes it so fun.
While Insanee focuses more on viral videos, OMG News focuses on the controversial. It's an attempt to capitalize on the "online rage" phenomenon. You'll find one video about a scientist getting "banned" for questioning traditional science. Another advises parents that their toddler has already watched violent, disturbing videos. Another warns viewers that "these tiny sea creatures could eat you alive".
Too Shocking is a website offered by Crate Network. Here, you'll find videos that are just really surreal and odd. A few examples include a guy lighting up a cigarette while filling up his gas tank and nearly causing an explosion, a Ferrari running a red light and causing a huge collision, and a truck colliding with a bunch of cows