if you are looking for FREE JibJab Videos there are a few of them available right now. This artical frist part will intro 4 free template you can use it right now, But Unfortunately the ones that are available are not Christmas JibJab eCards! If you want to check out how much fun the Christmas JibJab eCards could be to send to your family and friends you can always play around with one of the JibJab FREE eCards, you shout read my artical second part, this part will intro you 4 -5 hack tools to help you got you want for free .
Part1. JIBJAB support 4 template for free
First up on the list of Free JibJab Videos is the Can-Can JibJab eCard. Click on the image below and use the search box to search for Can-Can which is FREE!
The second FREE Jib Jab Video is the PB & J eCard. Click on the image below and use the search box to search for the PB & J eCard which is FREE!
The third of the FREE JibJab Videos is a little more risque! Click on the image below and use the search box to search for the Chippendales Dance eCard which is FREE and will heat things up!
Part2. Got free Christmas JIBJAB video template free
JibJab lets create free animated ecards, similar to Smilebox. The main difference between these two ecard makers is that with JibJab, you can create very personalized ecards, as it lets put any face to their dancing characters. Let's have a look at JibJab's best free and paid templates and see how to use the online tool.
IS JIBJAB FREE?
Generally, no (but there's a hack below ↓). When you sign up to JibJab, the second step is to buy the subscription for $18 per year (not that much!). You can pay with a credit card, Amazon or PayPal. The subscription gives you access to all premium templates on the site or within the app. You can create funny videos and cards without any limitations and send them via email or social media. Downloads are also paid: $4.99 without account and $1.99 with premium membership.
HACK TO GET JIBJAB FREE
If you don't want to pay $18 for Premium account and extra money for downloading files, here is a workaround. Pick up a free template (usually they are found in popular categories like Birthdays or Everyday Fun/Dances, personalize the card, click "Preview" and capture the video with one of these screenrecording tools. For example, the following video (18+) was made with Camtasia totally free!
---
iVideoMate JIBJAB downloader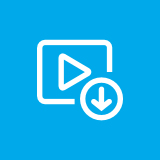 JIBJAB Free template Video Downloader allows you to download videos from more than 10,000 video-sharing sites (explicit), including YouTube, Facebook, Netflix, JIBJAB, Vevo, CBS, Twitter, Lynda , Instagram, etc.
---

If you have Windows 10, you don't have to install any additional software. You have already got it with your system. The built-in recording app is called Game Bar. It's easy to use and provides good quality of recorded videos. To capture the video, follow the steps:
- Launch your game and start playing it.
- Press Windows key+G.
- Game bar will appear. Check the Options tab to change settings of video recording. You can start video capturing by pressing a corresponding button or using Windows key+Alt+R key combination.
- Press the same combination to stop the recording

Plays.tv is the easiest option to use. The software does everything automatically. You simply need to install the software, launch it and create a free account. As soon as you start playing, Plays.tv will start recording your gaming session. By default, the software records up to 10GB of gameplay at 720p resolution and 30 frames per second. However, you can change the setting to the ones you need. You are also free to disable automatic recording and use hot keys to start video capturing. For League of Legends and Counter-Strike: Global Offensive the software will even flag the key game moments.
Bandicam is a simple tool to record HD and non-HD videos. It has everything you may need. The software lets you choose a video quality and a compression level, turn on/off computer sounds and pause the recording. The latter will prevent you from annoying video joining.
The software allows you to record video in 4K Ultra HD at a customizable frame rate. Due to a special algorithm, Bandicam compresses the video to give you the minimum size without quality loss. Your recordings can be easily uploaded to YouTube without any special preparation.
There are two Bandicam versions available: a free and a paid one. Be careful while installing the free version to avoid unwanted toolbars on your computer. Please note free version of Bandicam gives you only 10 minutes of video making and shows an enormous number of alerts. Thus, you'd better get a paid version for $39.