what is mixcloud?
Mixcloud is the leading digital audio streaming platform rethinking radio for listeners, curators, and brands alike. Mixcloud is a DJ, radio and audio content creator sharing platform. Mixcloud is built by a small team headquartered in London, and enjoyed by curators, creators and listeners all over the world. Follow us on Twitter, Facebook, and Instagram.
mixcloud vs soundcloud
I am a big fan of SoundCloud and Mixcloud, however, most musicians and music lovers cannot quite distinguish the differences between these two services. Therefore, I thought I would try to shed some light on this for you all.
SoundCloud's platform is quite simple and powerful. It allows musicians, producers and remixers to upload their music, make their tracks private or public, enable or disable each track for download and showcase their sounds to the world either by embedding them on their own Websites or by sharing them through a variety of social media networks. In return, listeners can enjoy, like & comment as well as share the tracks in the same way. Listeners get to repost tracks of other users on their own SoundCloud page, which in turn gives those tracks more exposure. Reposting a track basically circulates it across the SoundCloud network. Sharing of SoundCloud tracks is quite easy. Users and fans can share a single track, a playlist, their own or any users' tracks on their Website or any social media all at once. Below is an example of how a single track would look once shared on a Website.
For:
Files can be made available for download
Highly popular – it's still the site with the largest potential audience exposure
You can export directly to SoundCloud from within Ableton Live
Nice attractive layout with an easy to use widget for others (or yourself) to embed your music
No file size limit, can upload at WAV quality and users can download at the same quality
Accepts both single tracks and longer mixes, though the intended use and focus has always been 'original music'
Can upload in almost any audio filetype
90% of tracks on SoundCloud do get played, more than half of which are played within the hour they are uploaded
Against:
It's free for the first 2hrs worth of music, after that you'll have to take out one of their membership plans
Mixtapes, remixes. bootlegs, mashups and re-edits all often get removed for copyright infringement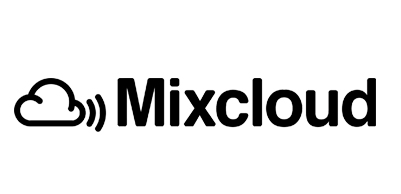 Mixcloud is basically a simple podcasting tool without the option to download. Many famous DJs such as Carl Cox and Markus Schulz have their weekly podcasts featured on Mixcloud. Personally, I am a big fan of Mixcloud when it comes to podcasting and upload my regular Funktasy Sessions podcasts to their server. I also upload my podcasts and feature them on iTunes' podcast network. I only wish that iTunes and Mixcloud would collaborate with sharing their data and save me, and many others, countless hours of uploading our mixes individually to both sites. Here is an example of how a Mixcloud mix or Cloudcast (as they call it) looks when shared on a Website.
For:
Is 100% free (for now)
Not as populated as SoundCloud, but still a large audience that's growing fast – so decent potential for exposure
Nice design and widget, though perhaps not as nice (or as established) as SoundCloud's
No limit to track length or total uploaded hours per user
Pays some amount of royalties to the artist's featured in a mix
Huge size limit of 500mb for a single file which means you can upload up to 215 minutes at 320kbps quality
Against:
Mixes are not downloadable and there's no option to change this.
For mixtapes only – no single tracks are to be uploaded
mixcloud how to download?
If you want to download from mixcloud, you need a third-party mixcloud downloader, I recommend iVideoMate video downloader. It is a professional audio and video downloader.
With iVideoMate Video Downloader, you're able to download videos or extract audio from mixcloud, SoundCloud, YouTube, Facebook, Netflix, Vimeo, CBS, Twitter, Dailymotion, Lynda etc. You can Copy and paste a single video URL to the Fox video downloader to start downloading. Detailed guide on how to download videos.
Download HD Video from mixcloud, SoundCloud, YouTube, Dailymotion, Facebook, Twitter, and more
Download YouTube to MP3 directly in high quality.
Download HD video song and audio tracks from YouTube and other sites.
Download YouTube/Lynda playlist in one click
Build your video library downloaded videos
Step 1. If you do not have iVideoMate Video Downloader installed, you can download and install it from here. Once you've downloaded it, run the installer by double-clicking the downloaded file. It is compatible with Windows.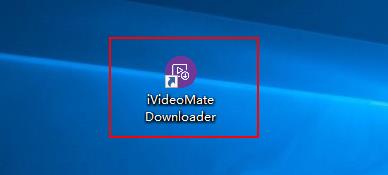 Step 2. Get the url/link of mixcloud track
Visit the Mixcloud page of the mix which you want to download. Copy the complete URL from your browser's address bar into your clip board. You can do this by selecting the address bar and then pressing ctrl+c or with the context menu of the right mouse click. Please copy the complete URL, including the https:// prefix and any trailing slash.
Step 3. Go back to iVideoMate Video downloader and Click the "Paste URL" button.
Step 4. Then start downloading from mixcloud. After the download is complete, you can find the mp3 track you downloaded on the "Complete" tab.