Vimeo makes it very easy and simple to do video streaming and to watch your favourite videos online. Vimeo is considered by many to be one of the best video streaming services online. It constitutes a huge collection of films with high resolution videos, animations and providing multiple visual effects especially for the creative people present all over the world. These videos can be viewed by individuals on computers, smartphones, various internet enabled gadgets and so on. A person can then also save, view or else share these videos. Among most devices, Android devices has come up in providing compatibility and the best convenience while also giving greater portability.
A person can also save or download their favorite videos to their systems and smartphones directly. You are then able to watch it any where and any time even without an Internet connection. But many people are not aware that they can do this and often search for "How to download from Vimeo". There are often benefits and practical reasons to download the online clips rather than streaming them online.
Part 1 How to download Video from Vimeo on window/mac
Use iVideoMate Vimeo downloader
Support free downloading videos from more than 1,000 websites without any advertisements interrupting.
Download Niconico or other online videos to MP4, WebM, and 3GP in 144p, 240p, 360p, 720p, 1080p, 2K, 4K, 8k quality.
Provide audio quality such as 64kbps, 96kbps, 128kbps, 256kbps, and 320kbps.
Step 1. If you do not have iVideoMate Video Downloader installed, you can download and install it from here. Once you've downloaded it, run the installer by double-clicking the downloaded file. It is compatible with Windows.
Step 2. Launch iVideoMate Video Downloader.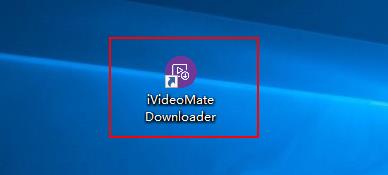 Step 3. Go to the Vimeo video you want to download and get the link. Copy the link in the address bar.
Step 4. Go back to iVideoMate Video downloader and Click the "Paste URL" button .
Step 5. Then after wait the Analysis complete, you can find the videos all in Vimeo on the "select download " listbox.
Step 6. After All URLS added in the tasks list, all tasks will start download process.
Step 7. After one task download finished. the task will disapper in list "Downloaded Page" and join in the downloaded Vimeo group.
Click here to start downloading Videos from Vimeo .
Part 2 download/rip vimeo video on andior
Another app to download Vimeo videos is SnapTube. Developed by SnapTube, this app is free to use and available in over 45 languages. The app works on devices with Android version 4.0.3 and above. Using the app, you can download videos from Vimeo and other popular sites like YouTube, Vine, Facebook, Metacafe, Instagram, and others so that they can be enjoyed even when there is no data or internet connection.
Key features of the app:
Features multiple search options including a catalog with 11 sub categories, most viewed, popular videos and daily recommendations Videos can be searched by typing its name or artists in the search bar Download video quality can be selected depending upon your requirements and available space on your device Facilitates downloading only audio part of the video file Allows managing YouTube channel.
Another name in the list of top 10 Android Vimeo downloader is InsTube YouTube Downloader. Though the name of the app mentioned YouTube, it allows downloading videos from a host of sites including Vimeo, YouTube, Soundcloud, VEVO, Facebook, Whatsapp, Dailytube, and others. Developed by InsTube, the app works on devices running on Android version 4.0, 4.0.1, 4.0.2 and above.
Key features of the app:
Allows downloading videos from all poplar videos sharing and social networking sites Allows downloading videos in original HD quality Facilitates downloading only the audio The Video Locker feature of the creates a secure location on our phone that helps to protect and store your videos and music files Available in all popular languages
download Vimoe online
Video Grabber
The second online Vimeo downloader is Video Grabber. Just like the first service, there is a box in which you can copy and paste the URL of the video you wish to download, and even offers a desktop version of its service. However, this online Vimeo Downloader also allows you to convert videos to MP3 or other file formats, and even offers search options for videos along with a screen recorder.
Video Grabber-download Vimoe online
Downloadvimeo.com is a bit different in that it is solely for the purpose of inputting a URL of a video and receiving a file to download. Once again, you are given a bar within the web page in which to input your Vimeo video URL. This web Vimeo downloader allows you to save the video to AVI, MP4, MOV and 3GP format.
Clipconverter.cc-download Vimoe online
Use the Vimeo iOS app to Donwload Vimeo Videos on iPhone
If you want to download vimeo videos on iphone, you can use vimeo iOS app and get it done. The app simply manages video settings and profile. It also helps the users to watch videos in full HD. In addition, it gives ad-free facility. But the limitation is that the downloaded video will not be visible in the Gallery and you will only be able to view or play them through the vimeo iOS app.